A nose for adventure
Honey is an English bulldog who's full of love, energy and curiosity about the world around her. Adventure always seems to find her, even if she's curled up on the sofa. Just like a child, Honey gets very excited about snow, the first day of school and playing with her friends, and very anxious about things like dark, scary basements and sharing her "favorite spot." But she's always ready to share her stories with you!
Get to know Honey with a free ebook
Would you like a free "Hey, Honey!" ebook? Just tell us where to send it and what type of device you read on!
Honey has a theme song!
Award-winning children's songwriter Ralph Covert has written a fun Honey tune that you can sing along with–just click above!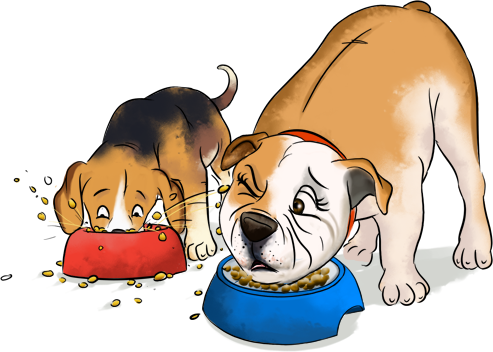 Our books
The "Hey, Honey!" series is at five books and counting! They're all available as either paperbacks or picture ebooks for your e-reader. And since there's no end to Honey's curiosity, there is no end to the number of stories to tell. Become a Honey Bunny so you'll be the first to know when the next Honey story is ready to read. And be sure to tell others who you think would enjoy Honey's adventures, either with a review or just through word of mouth.
Have fun with Honey
Like all kids, Honey loves to have fun. And even though she can't come over and play with you, she hopes you'll enjoy some of the activities here.
You can download a favorite scene from one of her stories for free to print out and color in yourself! Maybe you could make Honey purple or green or orange—when you're using your crayons and your imagination, you can do anything you want!
If you'd like to color a scene from each of the five books, just become a Honey Bunny and you'll get the whole set.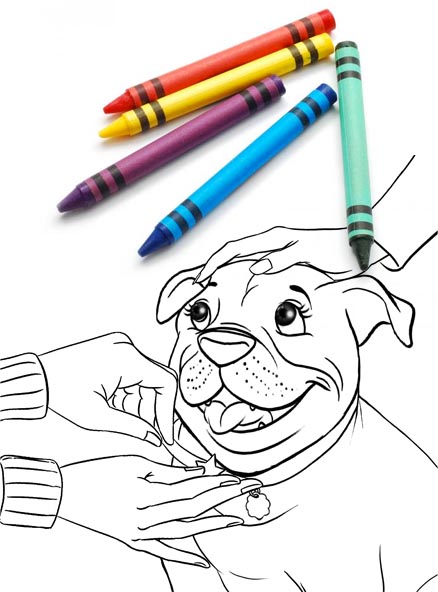 © 2017 Paula Carr All rights reserved.