"Hey, Honey!" creator Paula I. Carr to appear at 9th Annual Takoma Park Book Fair
Busboys & Poets is hosting the event, and just began carrying the entire "Hey, Honey!" picture book series
(November 10, 2017 Washington, D.C.)–Browse and buy books from over 25 local authors at the 9th Annual Takoma Park Book Fair, being hosted at Busboys & Poets at 235 Carroll Ave. in Washington, D.C. on December 9 from 2-5pm. This fun, unique holiday event features an eclectic array of authors and books—mysteries, sci-fi, poetry, histories, novels, memoirs, historical fiction, self-help, children's books—something for everyone.
Talk with the authors, find personalized gifts, and enjoy a delicious lunch or dinner at Busboys and Poets. A fun and unusual stop on your holiday rounds!
Busboys & Poets was established in 2005 by owner Anas "Andy" Shallal, an Iraqi-American artist, activist and restaurateur. The name was conceived as an homage to American poet Langston Hughes, who worked as a busboy at the Wardman Park Hotel in the 1920s, prior to gaining recognition as a poet. It has grown to six locations in the Washington, D.C. area. Learn more at busboysandpoets.com.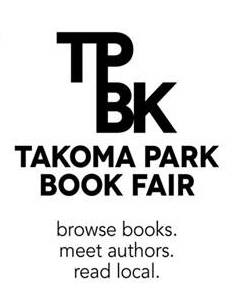 Stop by, meet and chat with local author Paula I. Carr at Busboys and Poets on December. 9. Falling during the holiday season, the book fair is an ideal place to pick up gifts for family and friends, such as an autographed series of picture books for the little ones in your life!
© 2017 Paula Carr All rights reserved.